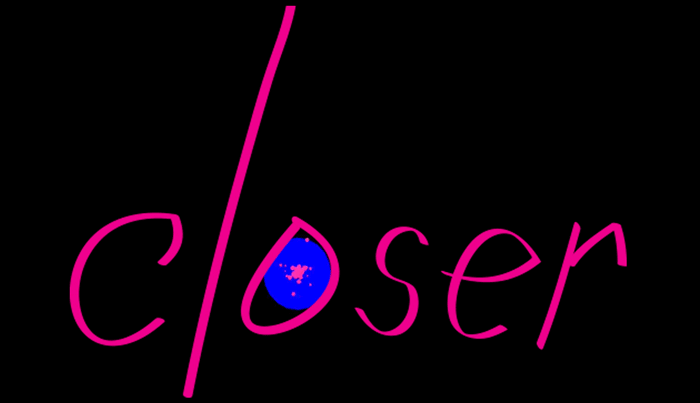 Closer
ABOUT
Closer is a game for two people: to start you must stand close together, and to succeed you must work together.
Closer uses a Kinect to track the movement of the players' bodies, and draws a single shared playable character exactly at the space between the players, growing and shrinking with their proximity and moving as they move.
The players must navigate difficulties, win points, and avoid death together, as each player has exactly equal control in the outcome of the game.
WHERE TO PLAY
Closer has been played at A MAZE. (South Africa), ąяţǥąʍ€$ (Berlin, Germany), Incubate Arcade (Netherlands), and Talk & Play (Berlin, Germany), Plan - B Activist Festival (Kharkiv, Ukraine), Beta Public (London, England), CodeMotion (Berlin, Germany), Girls Make Games Berlin, Women Who Code Berlin, PLAY Creative Gaming Festival (Hamburg, Germany), and 33rd Chaos Communication Congress (Hamburg, Germany).
I would love to bring it to you, get in touch!
STATUS
I developed Closer in openFrameworks.

I am working on making it easier to send to other people. I'm learning to code as I go!
Or you could just invite me to come to your next gathering or event, and I will bring everything needed to play with me.
CONTACT
I'd love to hear from you.
Download
Click download now to get access to the following files: